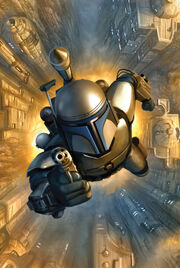 A new venture from Dark Horse alongside a few other new titles that are still ongoing. Written by
Invasion
scribe Tom Taylor and illustrated by Chris Scalf, who I knew best for his stunning cover art, the series is a real treat. While it doesn't contain as much of the usual 'Stuff' I like to blabber on about it is still a great series and worthy of recognition.
New Creatures
Balyeg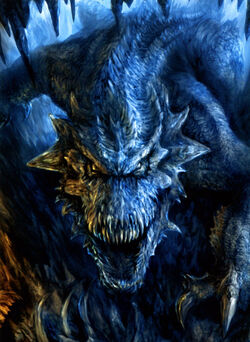 This monstrous beast is described by Jango Fett as the most fearsome thing in the Galaxy. To face it is to face fear itself. He sent his son to retrieve a tooth from this terrible creature in order that he might face fear and never be afraid again. Boba remembered his father's words, remaining unafraid in the most dangerous situations.
Story
Jango and his young son Boba go on an assignment given to them by Count Dooku. Jango assassinates a man who always wears a mask, and when he takes off the mask he sees his own face. The man is a clone who rebelled and started a family, with a wife and young son. Jango leaves and eventually leaves money for the boy, feeling responsible.
Years later Boba is a grown man and, unknowing of his father's decision, takes a bounty on the Clone's son, quickly learning the truth. Boba faces a hard decision, made even harder by the fact that he is not the only hunter tracking his strange relative.
Honestly a really good read well worth checking out once the graphic novel comes out.
More Star Wars stuff soon