OK so I've been doing this 'Blogga's Wall' thing for a while now, but i thought it might be good to write a bit about it, and add some more variety to the blog postings on here.
Blogga's Wall is a way for me to quickly share with you what I'm up to without having to necessarily post about it. Some things are of course out of date - as I catch up with a months or years-old graphic novel or movie for instance and others are things i mean to post about later - such as video games, so the wall is a simple means of communication. But I realised it also might be good to share a bit more about the things I've seen so I'm going to do a monthly round up of what I've put on the wall and just briefly chat about them.
1. The Event
I've been enjoying this new show - even though I still have no idea what it's about!! The time-jumping narrative is straining of the mind and I have a niggling suspicion that maybe it isn't going anywhere after all, but there are enough freaky events, such as time aged children, teleportation and powerful agencies at work to keep me glued for now.
'The Event' happened in 1944 where a group of Aliens, who resemble humans, but have significantly different DNA and age extremely slowly crash. A number are kept hidden by the U.S. Government, others are free hidden and trying to find a way home. A family is torn apart as these groups go against each other, as well as a mysterious organisation with extreme power and unknown goals.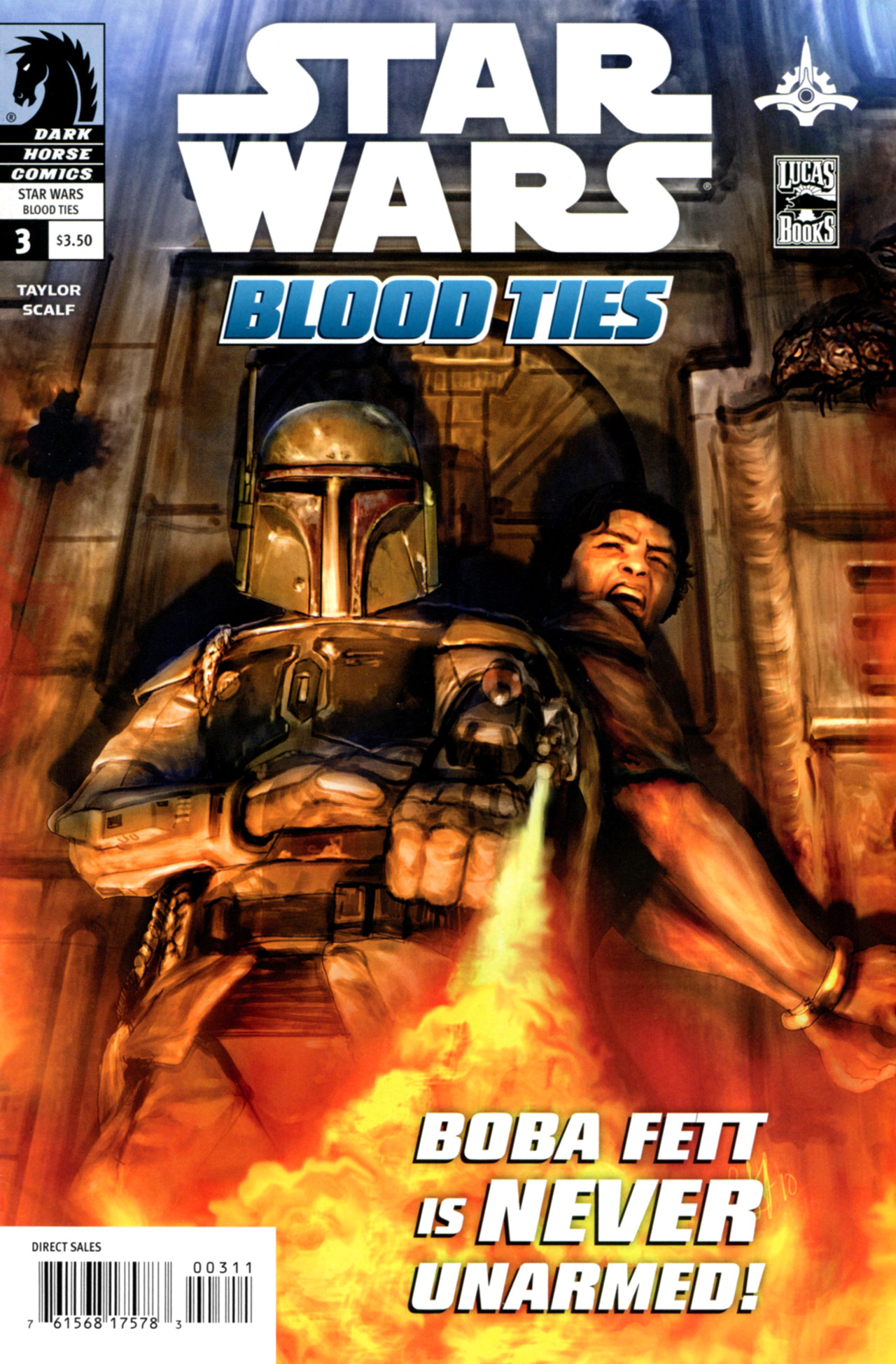 2. Star Wars: Blood Ties #3
Blood Ties
is a new limited run series from Dark Horse, following the lives of Boba and Jango Fett. The story is two-fold, of Jango hunting a target for Count Dooku and training his son and the repurcussions of his early life on Boba. Being the cloned son of a man with a million clones makes family relations extremely complicated! The fourth issue is out so I'll probably do a 'Stuff' post on these before long.

3. Assassin's Creed: The Fall #1
The first of this new original comic series from Wildstorm and Ubisoft, this a brand new Assassin in a brand new era. I've already posted about this
HERE
so that's all I'll say for this one.






4. Star Wars: The Force Unleashed II
The sequel to the acclaimed first game has had mixed reviews but I've enjoyed it so far - especially taking down the enormous Gorog seen in the early trailer. To be honest I'm a sucker for anything Star Wars so as long as there's Stormtroopers and lightsabers I'm happy. Once I've finished the Halo: Reach diary I'll be transferring my diary skills to this game so plenty to hear from me soon.
5. Gigantic
I'd had my eyes on this comic book for quite a while. I'm a fan of Rick Remender, with
The End League
being one of my fave comic series'. I also like completely independent stuff, I always get put off bit Marvel and DC titles because there's always a few thousand issues of contradictory backstory to each book you read. I like Dark Horse because they publish these stories which are one-off with their own world and all the info contained in the pages you hold in your hands.
Gigantic is the story of a giant robot man with a twist. See, Planet Earth is a TV show, yeah, the whole stinkin' planet is just a set for the biggest reality TV channel in the Universe. Gigantic is a boy who was abducted and transformed into a cyborg being with the ability to expand and become...gigantic. He returns to Earth and battles the TV Corporations that employed him...and who have decide to cancel the show!!
Well that's it - I'll post again in around a month